Client Testimonials
To ALL our current and past Clients, Mahalo Nui Loa (thank you very much) for choosing us as your Real Estate Agency. We value your opinion about what it was like to work with us and we think other prospective Buyers and Sellers would appreciate knowing what level of service they can expect from our Moloka'i Realty, LLC Team.
Our business is one of close relationships and we are extremely fortunate to able to share so many positive real estate experiences with our Clients.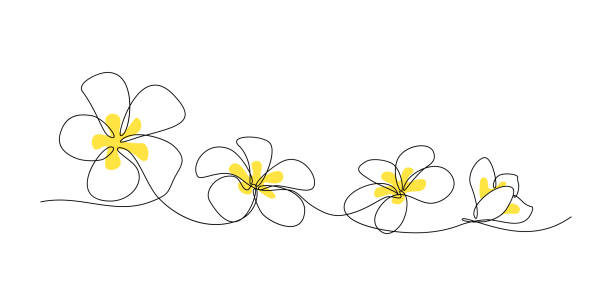 Customer Reviews:
02/28/2021 - steelerd (Bought a Condo home in 2021 in Maunaloa, HI) "We highly recommend working with Eddie if you are interested in Molokai. He is professional, timely, candid (but open minded), knowledgeable and just a nice guy to deal with." Randy & Deb
12/22/2020 - imaioho (Bought a Single Family home in 2020 in Kaunakakai, HI) "Mr. Onofrio is an excellent Real Estate Professional who is 100% invested in his work. He is determined to succeed, tech savvy, pays attention to details, self motivated, a good problem solver, a good listener, asks the right questions, gives self empowering advice, pleasant, and passionate. He has an amazing ability to network with local professionals to deliver the best results to his clients. He is principled and committed to doing what is pono (right). His personality is a plus and he is always positive in his words and his actions. Furthermore Mr. Onofio is also a good negotiator who tries to meet the needs of all his clients. Thanks to him my wife and I bought our first home. :) I would recommend Mr. Onofrio to anyone seeking real estate services."
11/20/2020 - mliles0 (Bought a Single Family home in 2020 in Kaunakakai, HI.) "Eddie is wonderful to work with. He is very knowledgeable about Real estate and more on Molokai. He is a very good communicator, and gets the job done! I highly recommend Edward Onofrio as your go to Real Estate Agent!!!!"
10/27/2020 - mjinouye46 (Sold a Condo in 2020 in Kaunakakai, HI 96748.) "We've lived on Molokai for more than twenty years and consider Eddie and his wife personal friends. He's managed several of our rental homes and has recently sold our condo. Eddie is a very knowledgeable realtor and knows the island of Molokai intimately. Highly ethical and truthful, he will tell you what you need to hear. Concerning our recent sale, Eddie alerted us about a line item in our closing document which he questioned. To make a long story short, it added $5K+ to our bottom line. He is outstanding!"
10/19/2020 - Co333gir (Bought a Condo home in 2020 in Kaunakakai, HI.) "Eddie is quite simply the best realtor we've ever dealt with. We purchased our home sight-unseen during Hawaii's travel restrictions. This should have been a very stressful situation, but Eddie was there to help and answer questions every step of the way. The entire process, from beginning to end, was made less taxing with Eddie's expertise and professionalism. He was on top of every deadline and detail and made sure my husband and I were aware and informed of all the important details. As a huge bonus, he's just fun and genuinely nice guy. I will gladly refer friends and family to Eddie should they decide to find a home on Molokai."
10/17/2020 - molokaigirl88 (Bought a Single Family home in 2020 in Kaunakakai, HI.) "As a first time home buyer, I was completely unaware of what I was getting into. Eddie so willingly helped me every step of the way and explained the process to me in a way I could easily grasp. I felt I could really trust and rely on him. He gave me advice that tremendously affected my purchase and if it wasn't for him, I wouldn't be a home owner today!"
10/07/2020 - lefebvrejs (Sold a Single Family home in 2020 in Kualapuu, HI.) "Eddie quickly became like family in this process. His communications were quick and timely and all of our questions were answered thoroughly. As Eddie was also managing the process for the seller I know he was upfront and fair to us both. That was very important to me. Solving any issues as they arose was key. This sale took place during the Covid pandemic so there were plenty of logistic challenges... Eddie solved them all. We're looking at a new investment opportunity on Molokai and I've already asked Eddie to help us. I met Eddie a few months ago but already trust him and I know people. He's good people! You won't regret buying or selling your home under Eddies care."
09/27/2020 - radiorocha (Bought a Single Family home in 2020 in Kualapuu, HI.) "Eddie was easy to work with from day one. Great communication and always got things done quickly. He has great knowledge of the islands. I would definitely work with him again."
09/23/2020 - maxwellhouse59 (Sold a Single Family home in 2020 in Maunaloa, HI.) "Edward is an amazing real estate professional. He directed us through the process with ease and attentiveness. His easy going, yet honest approach made us feel comfortable and valued. We never wavered in our confidence in his ability. We are 100% satisfied and would highly recommend him to anyone wishing to purchase or sell a home."
09/23/2020 - RL6559 (Bought a Single Family home in 2020 in Maunaloa, HI.) "If you're looking to purchase a home in Molokai, I highly recommend you working with Eddie Onofrio. He helped us buy our very first home on the beautiful Molokai. Eddie is very knowledgeable with the house markets, location, the history and maintenance of the houses we were interested in. He answered all our many questions and was very flexible to our schedule. Throughout the home buying process, Eddie ensured we were up to date with all our documents and inspections that needed to be done prior to closing. He made sure the home we purchased would be perfect for raising our family of 5. I cannot express how thankful we are to have worked with Eddie throughout this process of purchasing a home! We are extremely satisfied and love our New Home!!"
09/15/2020 - fmchasseur (Bought a Condo home in 2020 in Maunaloa, HI.) "Both my wife and I would definitely recommend Eddie for any and all real estate needs. He has been such a pleasure throughout the whole process and helpful over and beyond his realtor duties. He handled every aspect of the deal with such professionalism that it's appeared to be seamless on our end. We haven't had a moment of stress or wonder as Eddie really kept us informed and at ease the entire time. We will absolutely be using him again for any property we decide to purchase or sell here on Molokai. Very grateful to have found a realtor we would now call a friend."
09/14/2020 - positivepate2 (Sold a Condo home in 2020 in Maunaloa, HI.) "We had an absolutely great experience working with Eddie! He is proactive, communicative and exceeded all of our expectations. In the midst of COVID our place was well represented and we had a buyer quickly. Intending this to be a very high recommendation!"
09/14/2020 - plntflwrs (Sold a Single Family home) "Eddie Onofrio has navigated the sale of our condo masterfully through the covid-19 pandemic. It's been one of the most difficult times to make a sale and he did all he could to make it happen. He was pro-active, pleasant, helpful and communicated with us every time we had a question. We appreciated his advice. I would highly recommend him. He's the best realtor we've ever had."
09/11/2020 - PaulCook7 (Bought and sold a home in 2020 in Maunaloa, HI 96770.) "Ed helped us with the purchase of our condo in 2015 and the sale of our condo in 2020. Both were done sight unseen. He was knowledgeable, courteous, and professional. Ed removed all our anxieties from purchasing and selling of our property, without being able to be there. We would definitely recommend Ed to anyone buying or selling a home in Molokai!" Paul and Stacy Cook
10/24/2019 - user73650960 (Bought a home in 2019 in Kaunakakai, HI 96748.) "There is an old saying that doctors are the worst patients. I am a practicing and licensed Real Estate Broker in another state and so I probably qualify as "The Worst Client", I ask a lot of questions and expect a lot out of a broker. I have worked with hundreds of agents in transactions as a broker and the majority are not people I would recommend. Eddie and Robert are quite simply the exceptions and are among the best agents I have ever seen. They care about their clients, they follow up, they continue to search for the perfect property and most of all they become part of you. My wife and I went looking for a property and a home and came away not only impressed with his professionalism, but even more valuable, we came away with a real friend who I trust to help guide me through any transaction anywhere in Hawaii Mahalo Eddie and Robert!"
10/08/2019 - alec37 (Sold a Single Family home in 2018 in Kaunakakai, HI.) "Eddie is the top selling agent in Maui County because he is the best there is. He sold my beach house just one day after I listed with him at full price. I got 6x what I originally paid for it. Eddie really delivers and he truly cares about his clients. He is absolutely amazing- the best realtor in Hawaii!" -Alec Griffith
09/03/2019 - drjaneyoo (Bought a Single Family home in 2018 in Kaunakakai, HI.) "Eddie is an exceptional realtor. He was professional, honest, and hard working. He responded quickly to all my questions; he took the time to talk through issues that impacted our purchase; he always followed through on promises to obtain information or to communicate with the seller; he always balanced the pros and cons of a decision; and he provided honest options about the transaction. I trusted him to provide the best guidance possible, and I felt like he really advocated for us as buyers. I recommend him to anyone who is looking for professionalism and trustworthiness. I truly believe that we would not have completed this transaction with another realtor on the island. We now have a dream home in Hawaii!"
07/10/2019 - aryehlevenson (Bought a Condo home in 2019 in Kaunakakai, HI.) "Mr. Onofrio (Eddie) was any and everything we wanted in a realtor. He helped us purchase a condo on Molokai. He was not only attentive to our needs but really listened. No hard sell. It was clear that he was most interest in doing us "right" - making sure that the property would be right for us, that the price we settled on was fair, that we were pleased with the entire process. He treated us more as we would have expected a family member or friend to treat us. He not only was looking out for us, but was looking out for the Island of Molokai, wanting to make sure that the "fit" was right on both sides. I was impressed not only by his expertise/knowledge and way he handled the transaction, but his value as a person and businessman. I would wholeheartedly recommend him to any friends or family."
JasonC (Bought a Single Family Home in Kaunakakai, HI.) "Molokai Realty is owned and operated by a local family who do things from the heart with diligence, follow-up and follow-through. They understand the dynamics of the local neighborhoods, businesses and schools and through their guidance, they will help reveal the value of Molokai's motto. "Don't change Molokai, let Molokai change you." That "change" is for the better."